Discover more from The Commonplace
Noticing what's still beautiful, good, and true in the world. Because it's there—if you have the eyes to see.
Over 34,000 subscribers
5 Quick Things #164 🎃
sober up, the in-between, friluftsliv, & don't be a weirdo
Hey there,
We're looking at quite a weekend ahead of us, aren't we? It's the day before Halloween, and our family admittedly still doesn't know what we're doing tomorrow… One of our teen's friends is hosting a Mandalorian-watch party outdoors on their garage door; very BYOChair and spread out with masks, but Tate's not sure her introvert soul has the energy (apple, tree, not far and all that). Our youngest still wants to trick-or-treat, but it seems a bit of a headscratcher how to pull that off safely, to be honest. We may simply do a little pajama movie marathon in the living room with good food. 🙌
And then before a little something that happens nationwide on Tuesday, Kyle and I celebrate 18 years of marriage on Monday! Again, who knows what we'll do to celebrate… a good dinner and a quiet evening of reminiscing sounds just about right. 🥂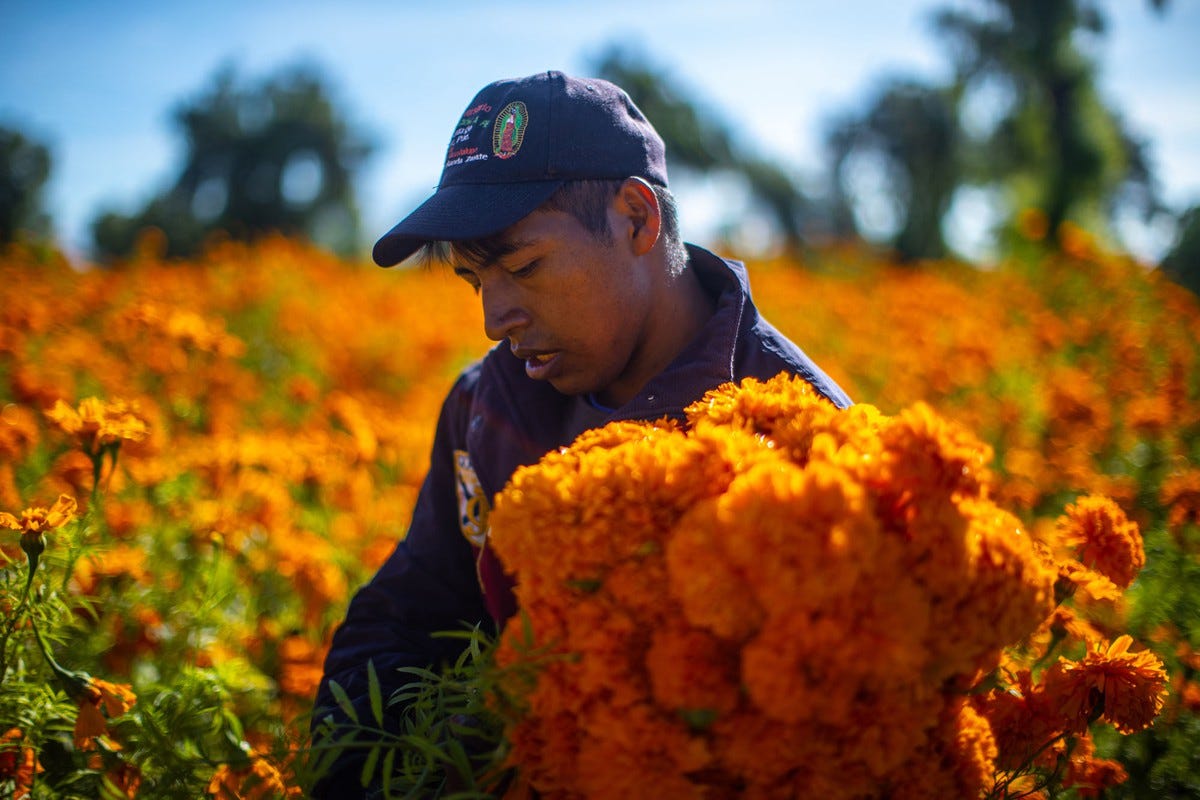 A man cuts cempasuchil flowers in Acatzingo, Mexico in preparation for Dia de los Muertos. #
---
5 Quick Things ☕️
1. This week I both wrote & podcasted about 5 good podcasts that help right now — either with keeping us informed or regrounding our souls for just a bit.

2. Solid wisdom about finding middle ground — internally. "Life is hard right now and the world's problems feel overwhelming, but this good thing is also real and true."

3. On political sobriety. Even if you're sick of reading about politics, read this one.

4. I'm pretty sure the Norwegian concept of friluftsliv is the thing to help us collectively get through this upcoming cold season during a global pandemic.

5. We know this already, but it's still good to remember why and how to give emotional fatigue a rest.
---
Quotable 💬
"The desire to be right and the desire to have been right are two desires, and the sooner we separate them the better off we are. The desire to be right is the thirst for truth. The desire to have been right is the pride that goeth before a fall. It stands in the way of our seeing we were wrong, and thus blocks the progress of our knowledge."
― W.V. Quine & J.S. Ullian #
---
Time Machine ⏰
Three years ago, Kat shared why three minutes can change everything.
---
Elsewhere 📍
---
Advent Countdown: 30 Days! ✨
Hard to believe (and also, finally!), but it's exactly 30 days until Advent begins. We've created a new Shadow & Light Advent Community, and I'd love you to join to both help spread the word about S&L and find encouragement to make this year's season a meaningful one. Head here for details.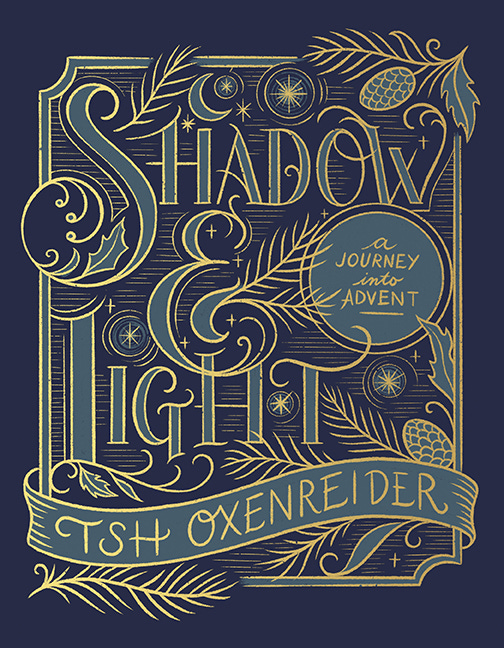 ---
Have a good weekend,
xo, Tsh
p.s. High on my book wishlist right now: this, this, and this.