5 Quick Things, #136 ☕️
Buy a local drink, farming's where it's at, paint over an old canvas, & TRISCUITS — who knew?
Hey there,
How are you doing these days? I reflected on this tweet quite a bit this week as I adjusted the workload for my high school students — and also realized I needed the reminder for myself as well. Weirdly, I'm both over and under-functioning, depending on the task, hour, minute, and how well I slept the night before. Everything feels so day-by-day, doesn't it?
Overall, though, we're doing well in our homefront. I'm reminded, yet again, that even when I'm tempted to feel annoyed, tired, malaised, or frustrated (I'm not really worried), we're not social distancing because everything is terrible. We're social distancing so that everything won't become terrible; we're doing it to love our neighbors for the greater good. Most of us, we're doing okay. We got this.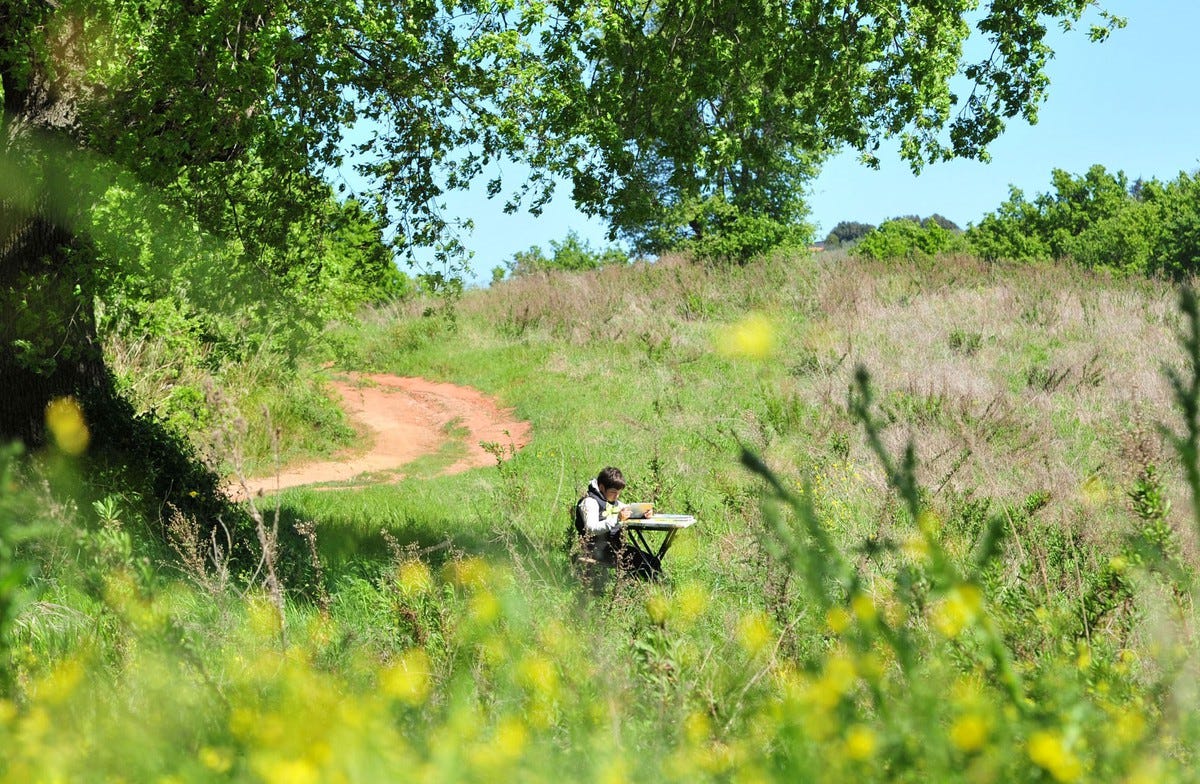 An Italian boy studies where he has internet access. #
---
5 Quick Things ☕️
1. As part of our continued celebration of the last year of AoS, my dear friend Aimée Wimbush-Bourque wrote a stunning new essay about what she's learned from having kids in the kitchen.

2. A day in the life of a farming family during coronavirus. This is strangely calming, reading the rhythm to their day.

3. A few more weeks of me doing shorter, more frequent episodes of The Good List (it's been fun!)... On Monday, I reminded all of us a small thing we need to do to keep our local communities afloat.

4. On Wednesday, I shared a conversation with Jacqui Skemp about starting a victory garden. It's all I want to do these days.

5. And today, I'm tossing out an idea that may give you a boost of energy.
---
Quotable 💬
"The best way to not feel hopeless is to get up and do something. Don't wait for good things to happen to you."
― Barack Obama
---
Time Machine ⏰
9 years ago, I shared a fun project I did on a whim with my much-younger children.
---
Elsewhere 📌
---
Have a good weekend — keep washing those hands & wearing those masks,
xo, Tsh
p.s. In case you missed it from my Monday podcast episode, I'm sharing books I love right here, which (at no extra cost to you) supports both my work and independent bookstores! Win-win-win.
p.p.s. I was so entertained.