Discover more from The Commonplace
Noticing what's still beautiful, good, and true in the world. Because it's there—if you have the eyes to see.
Over 33,000 subscribers
5 Quick Things, #140 ☀️
Planting your tree, grabby arms, cat tails, and Tahitian surfing
Hey there,
With one week left of school, I've definitely got a weird version of 'senioritis' happening… On the one hand, not much will change to my daily life — I taught my class from my desk at home for the last nine weeks, and we still won't be going out and about once the school year ends. On the other hand, I'm about to be up to my eyeballs in essay-grading, we've got staff training on the horizon, and reading backyard summery novels with a margarita in hand is CALLING MY NAME. 🍹 Plus, I've spent the past few days focused on getting this out in the world…
I know the grading will get done, and all will be well soon enough. I'm grateful I can do all my work from home. How are you holding up these days? Are you venturing a little more out into the world?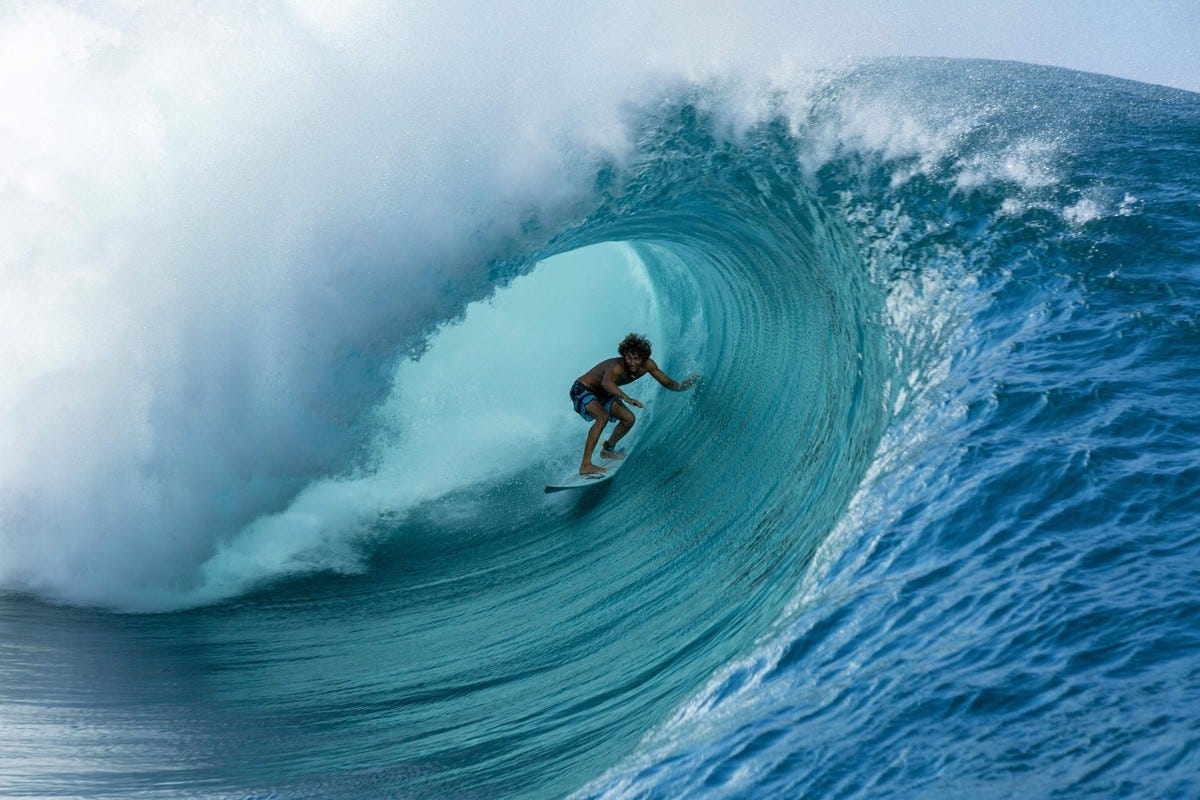 The first big swell since the end of local lockdown measures in Tahiti. #
---
5 Quick Things ☕️
---
Quotable 💬
"He who carries a cat by the tail learns something he can learn in no other way."
― Mark Twain
---
Time Machine ⏰
Three years ago, I wrote about how I find inspiration.
---
Have a good weekend,
xo, Tsh
p.s. I've decided to make the thing I just released, Create Your Rule of Life, a price of pay-what-you-can. Really! If you think this would be useful for you, don't let economic uncertainty keep you from creating a Rule of Life. (And if you can give extra to help those who need to pay less — well, that's lovely.) You're the best.