Discover more from The Commonplace
Noticing what's still beautiful, good, and true in the world. Because it's there—if you have the eyes to see.
Over 33,000 subscribers
5 Quick Things #143 🤝
Double wrongs, be a bridge, the pizza-box hold, & be more than nice
Hey there,
It's been quite a week. As Stephen Colbert said, who woulda thought that America's current illness, coronavirus, would be pushed below the fold in the news because of its preexisting condition, racism? Like you, I'm sad, angry, confused, and overwhelmed. And I believe it's okay to sit with that, to resist the temptation to resolve the discord. It's not supposed to make sense because it doesn't.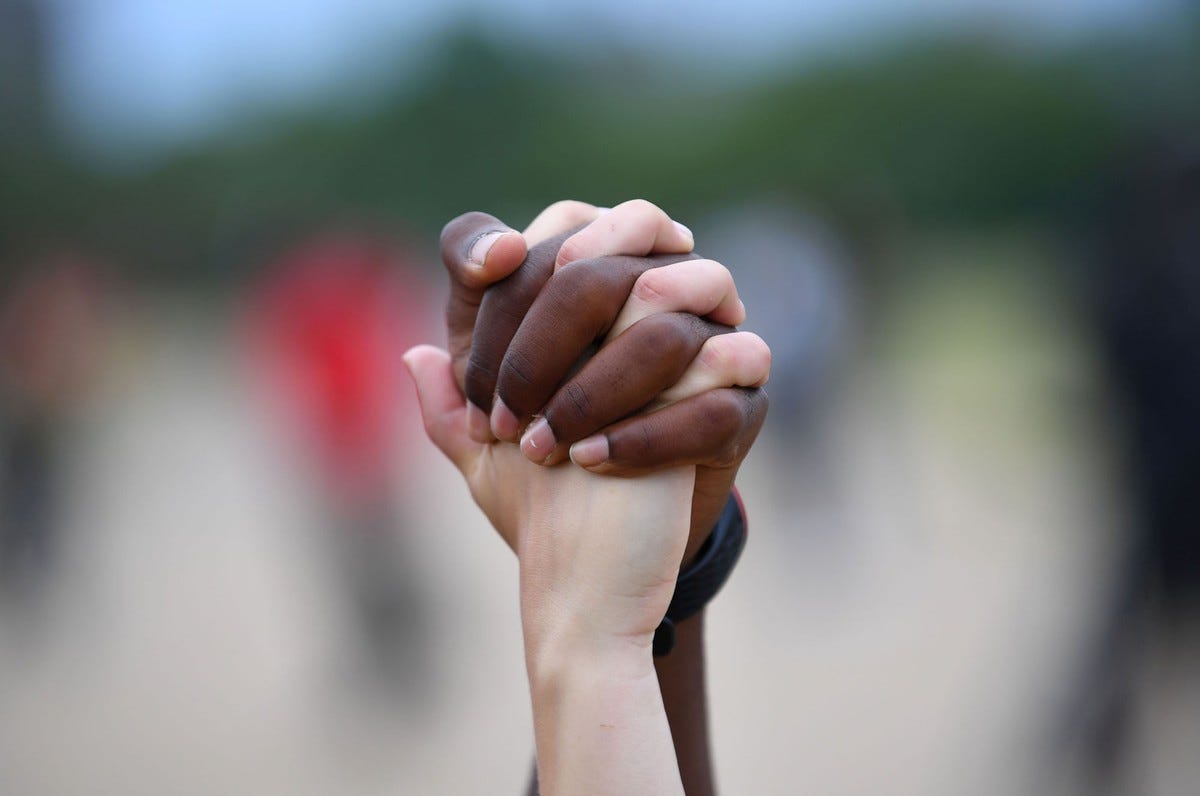 A man and woman hold hands at a protest in London's Hyde Park. #
---
5 Quick Things ☕️
---
Quotable 💬
"To suppress free speech is a double wrong. It violates the rights of the hearer as well as those of the speaker."
― Frederick Douglass
---
Time Machine ⏰
4 years ago, Osheta wrote about customer service shalom, and I still think about this every time I'm in a coffee shop.
---
Elsewhere 📍
---
Have a good weekend,
xo, Tsh
p.s. This summer in Books & Crannies we're reading Purple Hibiscus, by Chimamanda Ngozi Adichie! If you'd like to join likeminded bookworms, we'd love to have you:
This week I'll share our reading timeline and plan. Looking forward to it!