Discover more from The Commonplace
Noticing what's still beautiful, good, and true in the world. Because it's there—if you have the eyes to see.
Over 33,000 subscribers
5 Quick Things, #147 🐱
Rainbow valleys, watermelon rinds, tonsorial moods, & it's HAMILTIME
Hey there,
It's hard to believe another week has passed and it's time for another 5QT — has time been whooshing past for you, too? I finally cut my hair, and though it's a bit shorter than I like, my hair grows crazy-fast and it's definitely better than it was. I'm back to embracing my gray, and it feels good! Growing older is a privilege denied to many.
On a sad note, yesterday we had to say goodbye to our young cat, Hobbes. It was quite sudden and unexpected, and our kiddos are understandably sad and grieving — pray for their hearts, if you could. We held a backyard memorial with candles, a few words sharing fond memories, and a time of prayer. It helped. Grateful now more than ever for Ginny, who's missing her fur buddy. 🐾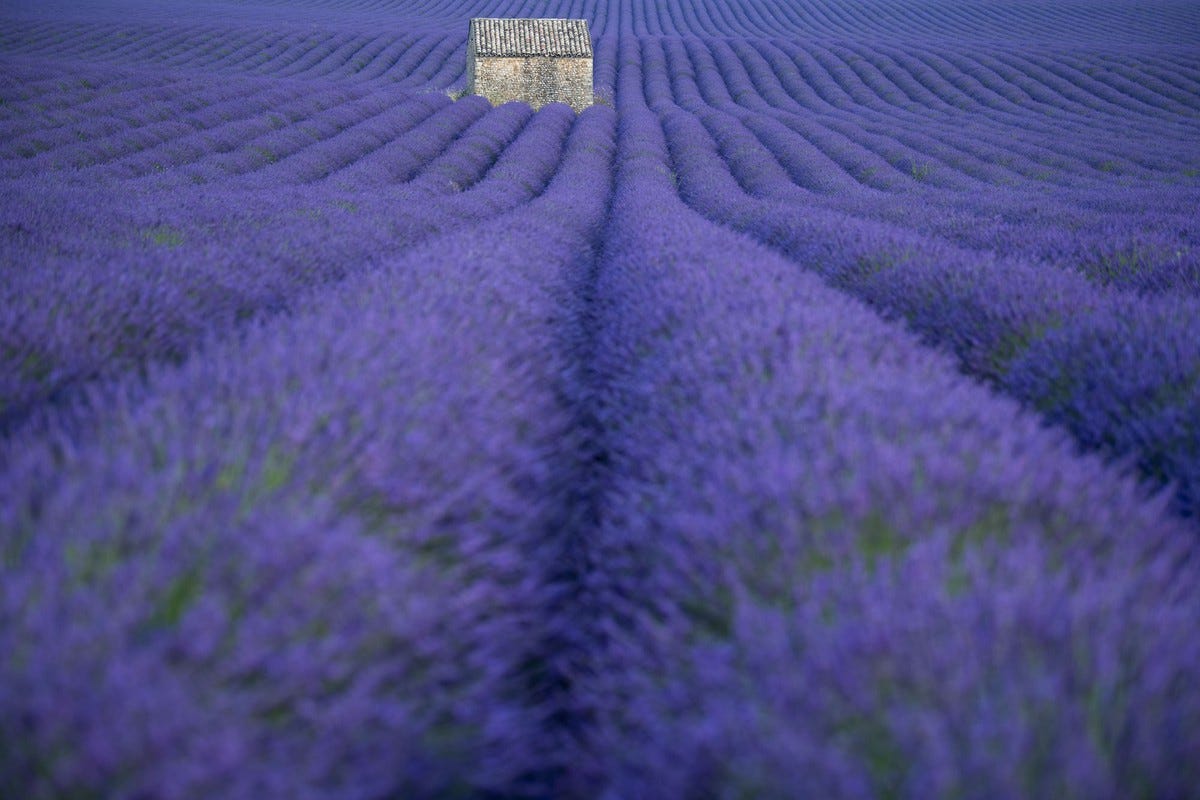 A lavender field in Puimoisson, France. #
---
5 Quick Things ☕️
1. I wrote another letter to myself in 2010, and it was ALL THE IRONIES that this month's installment was about a topic I miss dearly these days.

2. Here's a simple little project from years ago we can do even in this weird 2020 summer.

3. "Find your Rainbow Valley and go there, rest there, cry there, laugh there. You will need it. ...We cannot lose heart." Yes, yes, yes.

4. A virtual vendor fair celebrating Black artists, makers, and business owners.

5. Oh gosh, I laughed my way through this.
---
Quotable 💬
"My loyalties will not be bound by national borders, or confined in time by one nation's history, or limited in the spiritual dimension by one language and culture. I pledge my allegiance to the damned human race, and my everlasting love to the green hills of Earth, and my intimations of glory to the singing stars, to the very end of space and time."
― Edward Abbey
---
Time Machine ⏰
3 years ago, I shared three questions I ask myself before buying something.
---
Elsewhere 📍
---
Have a good weekend,
xo, Tsh
p.s. As excited about today's Disney+ release of Hamilton as the rest of the internet? Me too! In 2016, Meg and I geeked out on the newest sensation on a Sorta Awesome episode. Having seen it live twice now, it means more to me than ever. If you haven't yet seen it, or even if you haven't listened to the soundtrack, I fervently encourage you to take it in. It's a modern masterpiece.