5 Quick Things #155 🎒
Swedish clogs, espresso milkshakes, loyal dogs, & wildflowers
Hey there,
School started for us this week, and while it went off with very few hitches, oh my goodness Zoom fatigue is real. Yesterday I was on for four hours, and I wanted to crawl into the fetal position when I was done.
However, I did enjoy a lovely birthday on Wednesday, treating myself to an afternoon with a book and coffee at the nearby coffee shop. Now more than ever, I savor those moments when I purposely choose not to work. My soul needed those hours to chill and just be. Highly recommended. 👍👍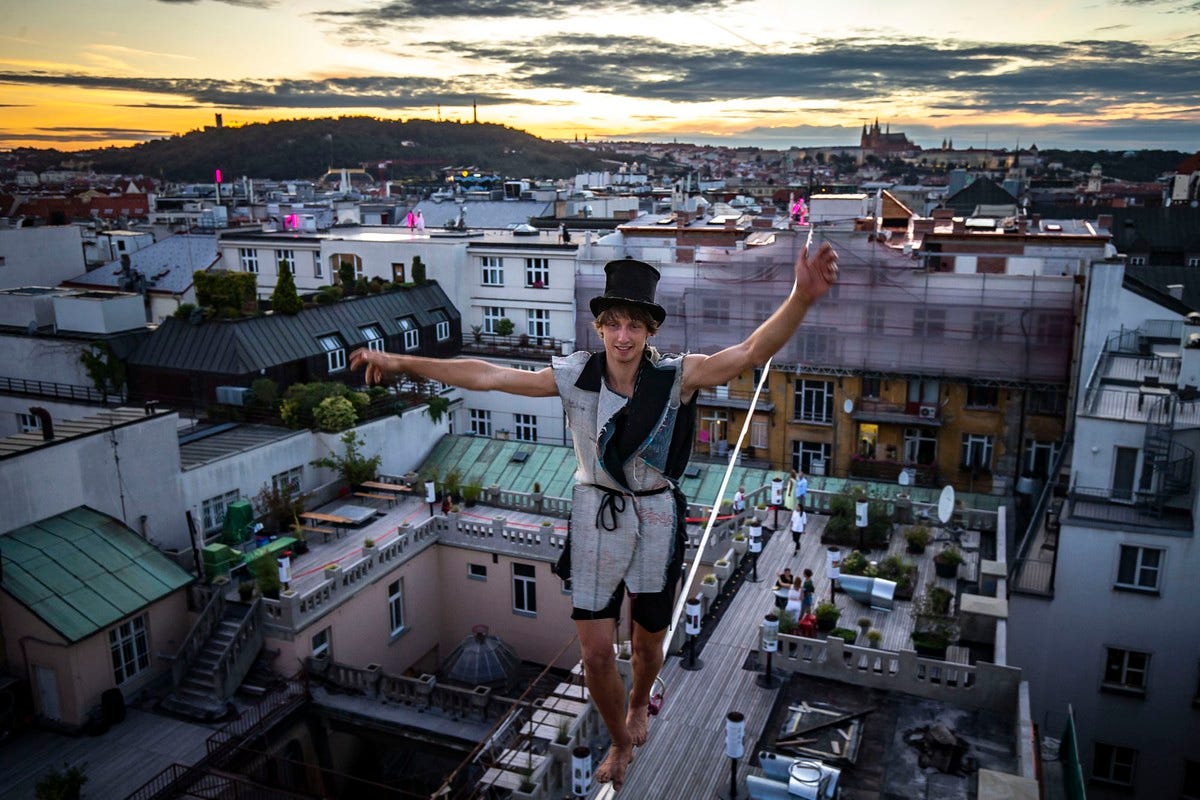 Acrobats perform on the rooftop of the Lucerna building in Prague, Czech Republic. #
---
5 Quick Things ☕️
---
Quotable 💬
"If you wish to become wise, learn from wise people."
― Peter Redpath
---
Time Machine ⏰
Five years ago, Emily wrote in praise of her fellow slow processors.
---
Elsewhere 📍
An espresso milkshake + a good book + a new journal + a new favorite color on my toes + a new favorite summer dress + favorite sandals + a baller seat at the armchair in the front window + listening to a delightful podcast on the neighborhood walk to the coffee shop on the square + kids old enough to know when to log onto their zoom school classes = a just-right, simple birthday afternoon. 💛☕️📖📓🎧💛
---
Have a good weekend,
xo, Tsh
p.s. Just a reminder: order your copy of Shadow & Light now, long before Advent, and you get a contemplative audio series and a lovely liturgical calendar wheel print.