Discover more from The Commonplace
Noticing what's still beautiful, good, and true in the world. Because it's there—if you have the eyes to see.
Over 34,000 subscribers
Hey there,
As I'm writing I'm watching the rain pour down outside my windows, and I've got a mug of coffee on one side of me and a snoring dog on the other. Is there much else better in life right now? I think not.
Temps dropped just a bit in our area this week, which means my kids are convinced fall is now here and we can bring out the sweaters and hunker down for winter in no time. Ah, to have such a short-term memory and not recall how Septembers and Octobers work around these parts… (I do get the dream, though.)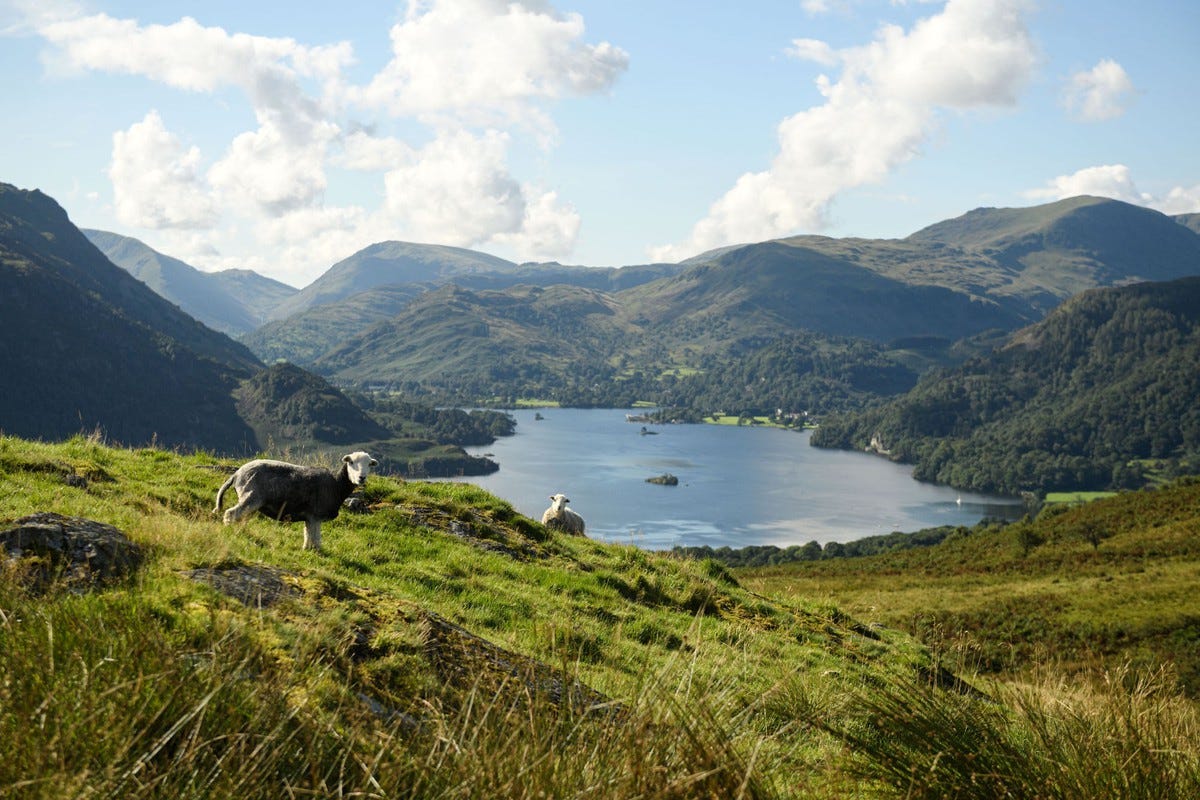 Sheep grazing in the Lake District of Northwest England. #
---
5 Quick Things ☕️
1. Today on the pod I'm wrapping up my quick series about the fogginess of this fall, ending with thoughts on prioritizing how our homes feel — because it matters more than we realize.

2. Hooray, Shadow & Light is finally here! Apparently there's one more reason (besides earlybird extras) for ordering now, in plenty of time: some bookshops are backlogged on orders and will ship in 3-5 weeks. Make haste! 🏃‍♀️

3. 2020 is indeed the year of reconstructed hope.

4. "We should object to prurient songs and stories not because they made our cultural landscape too narrow, but because they are fundamentally untruthful—and thus bad art." Boom.

5. Good vs. "famous" colleges — I already wholeheartedly agree, but it's still a good reminder for me as a parent of a highschooler.
---
Quotable 💬
"Of all modern notions, the worst is this: that domesticity is dull. …Inside the home, they say, is dead decorum and routine; outside is adventure and variety. But the truth is that the home is the only place of liberty, the only spot on earth where a man can alter arrangements suddenly, make an experiment or indulge in a whim. The home is not the one tame place in a world of adventure; it is the one wild place in a world of rules and set tasks."
― G.K. Chesterton #
---
Time Machine ⏰
One year ago, I shared five reasons I love living in a small space (I still agree).
---
Elsewhere 📍
---
Have a good weekend,
xo, Tsh
p.s. Just a reminder: order your copy of Shadow & Light now, long before Advent, and you get a contemplative audio series and a lovely liturgical calendar wheel print. (And apparently, the book in time for Advent. 😉)