Discover more from The Commonplace
Noticing what's still beautiful, good, and true in the world. Because it's there—if you have the eyes to see.
Over 33,000 subscribers
5 Quick Things #162 🌽
Date nights, plants, eye contact, & 1990 was THIRTY years ago
Hey there,
Well, temps have dropped a tiny bit here today in central Texas, so this afternoon the kids and I are going to scout out a local farm, buy pumpkins, maybe wander a corn maze, and generally pretend like it feels like the actual season of autumn that it is. (This week's high temp was 96. 🙄)
I voted early this week, and I have to say, it feels so good to have checked that off my list! Lines were long, but not as long as they'll probably be on November 3, so if it's an option for you to vote early, I encourage you to do so. You'll be glad you did (as will your community and country).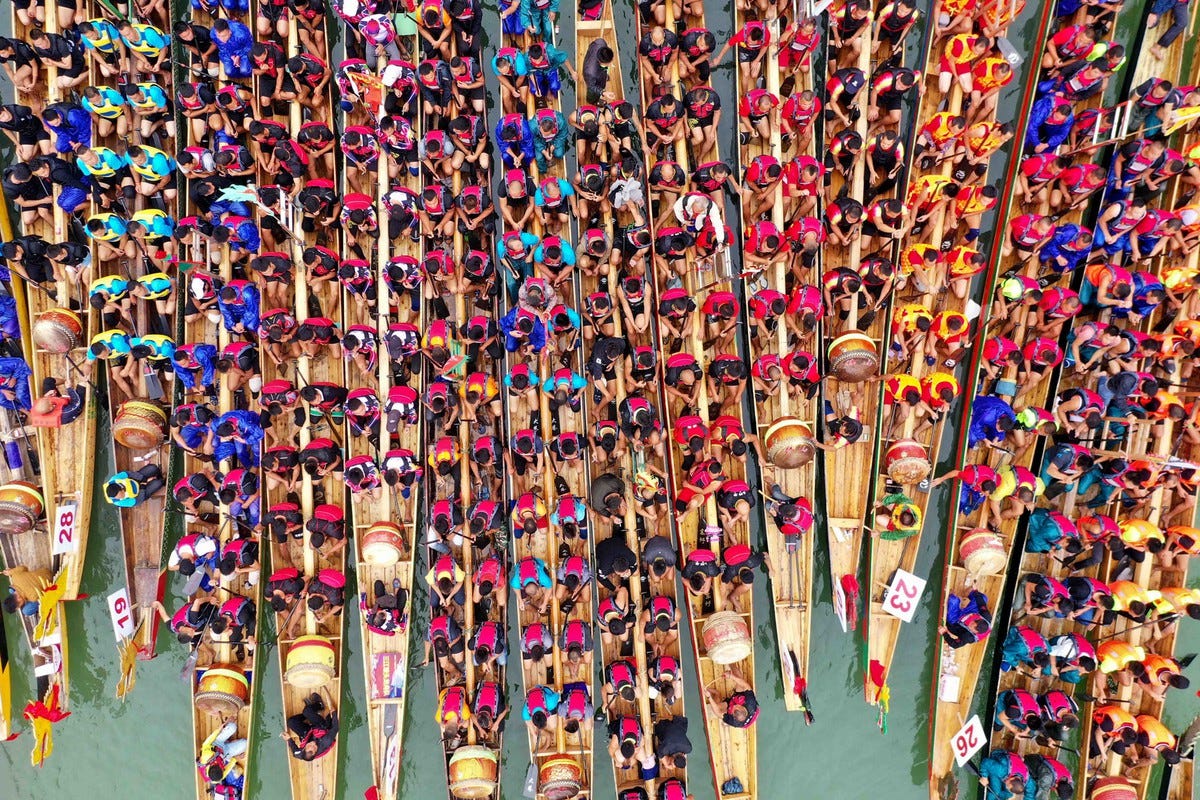 The opening ceremony of a boat race in Guangxi, China. #
---
5 Quick Things ☕️
1. A super-simple comfort food recipe that's also sharable — I'm gonna make this sometime this weekend.

2. 10 ways to keep saying yes 20 years later… number 3 has been VITAL to us.

3. My daughter Tate has taken over the pocast again! This time she's sharing a love she discovered only this year, thanks to quarantine.

4. "Quality time" vs. garbage time — I like this idea. It's a good reminder these days.

5. I'm part of an on-demand online summit called Tethered, about tethering hope to grief and how it affects us personally and communally. It's available free through October 26 and there's quite an amazing list of speakers — details are here.
---
Quotable 💬
"Do few things, but do them well. Simple joys are holy."
― St. Francis of Assisi #
---
Time Machine ⏰
Five years ago, Sarah admitted that while she's a fan of simple living, she still loves her stuff.
---
Elsewhere 📍
---
Advent Countdown: 44 Days ✨
Friends, a gentle reminder (especially because shipping is all kinds of weird this year) to order your copy of Shadow & Light: A Journey Into Advent! Right now it's best priced at Amazon, so head here to snag it. And pass the word on to other people in your life who need it!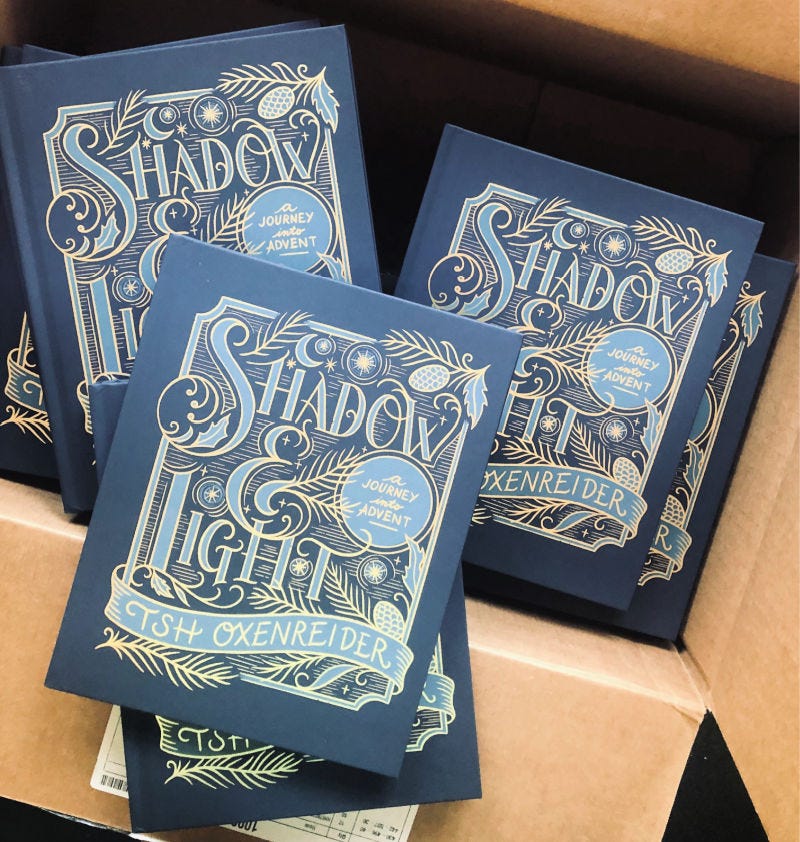 Also, heads up: We'll be creating a "launch" team* soon! All the more reason to make sure you've got your copy of the book. …Look out for more details here in 5QT.
*Intentionally in quotes because the book has technically already released, yet the season for it is still on its way… We're doing this unconventionally.
---
Have a good weekend,
xo, Tsh
p.s. So weird but so funny.