Discover more from The Commonplace
Noticing what's still beautiful, good, and true in the world. Because it's there—if you have the eyes to see.
Over 34,000 subscribers
Why I'm Moving From Patreon to Substack
It wasn't an easy decision.
Me, the past two months, weighing the pros and cons of this decision:
And:
And even a bit: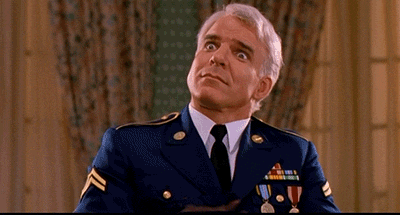 Until, finally — it was like this: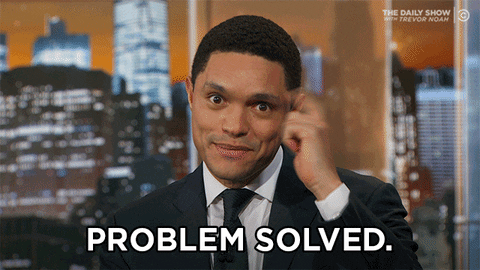 And most definitely this:
Here's why.
I have a lovely community that supports the free-to-the-public work I do, and for almost two years now, it's been hosted on Patreon. It was a natural platform to create this group since it was one of the only available when I launched. It was certainly the most well-known (and arguably, still is).
As a podcaster, I keep a pulse on the work done by my colleagues, and largely knew about Patreon because of other fellow podcasters; many of them promote their Patreon-hosted spaces and entice supporters with various tiers of bonuses. It works great, and it's what I started doing out of default, mostly because I wanted to experiment and tweak as I went along.
I learned about a year in that I wanted to do things differently than the typical Patreon platform user. I wanted to have and host more discussions with people, and while Patreon provides a space for patrons to comment after a post is published, it's not very user-friendly, it's crowded, and I found it hard to find. So, I started a Slack space for my patrons, where we could talk more freely. It wasn't a perfect solution, especially because it meant managing two platforms, but it was the best I could find. (I'm adamantly against using Facebook, even though their Groups feature is awfully convenient.)
I also felt overwhelmed by the thought of providing various tiers for potential patrons, so I whittled down to only one, where anyone who wanted to support my work joined at one level and received all the bonuses. I surveyed my patrons about nine months in and discovered that they overwhelmingly became a supporter simply to say thank you, not for all the extra bonuses I provided. It helped me stress less about creating an abundance of extras — I was already swamped with the other work I was doing, the very work they were already supporting. I wanted to keep doing that well.
But just because these delightful humans were happy to support my public work with little expectation of extras, I knew that wasn't the case for potential patrons, who were on the fence about supporting my work but probably decided against it when they didn't see the usual tiers and perks they were used to finding on the Patreon platform. In a space where active users provided bonus weekly shows, behind-the-scenes footage, or other exclusive regular content, finding someone who uses the platform differently only highlights those differences, even if I don't feel the need to apologize for what I offer. (Plus, a drive-by potential patron couldn't see the discussions found in Slack, so it looks like a less active Patreon community.)
And finally, even though Patreon can be used for any sort of creator, including writers, the platform works best for podcasters, vloggers, game designers, and the like. It's not as intuitive a space for writers who primarily want to share long-form essays and thoughts with their community. It can be done, sure, but the platform feels loud, clunky, and unwieldy for hosting a space where words and discussions are the primary focus.
Yes, I'm a podcaster. But I'm a writer first and foremost, and I want to make sure that stays center focus in my work. For some creators, their podcast is their center, and things like writing emails are a necessary sidepiece to getting people to their show. In my case, it's the opposite — as my coach recently analogized, in my work universe, my books and other writing are my sun, and things like my podcast are a planet. A closely revolving planet, but still a planet. (Other planets include my coaching services and courses, both of which will soon be available to the public). It only makes sense that I connect best with those who support my work through my writing.
Which brings me to Substack.
Yes, I can continue to use Patreon in the same way I plan to use Substack, but Substack is inherently and natively created for people like me — writers who want to go deeper with supporters. I have to hack Patreon, where Substack works out of the box for me. (Not perfectly, mind you; I still want some features that aren't on either platform, but Substack still outperforms.)
My favorite thing about Substack is its simplicity. It's very easy to find the content, and it's very easy to find how to sign up. The format is 'email newsletter,' which means it functions largely as a blog, but with the ability to create both stuff available for free, to anyone, and things that live behind a supporter-only wall. I love this.
It also provides a simple, intuitive forum-like thread area, making it much easier to chat with each other. It's not perfect (for example, I wish supporters could start conversations in a forum area, without waiting for me to start a discussion thread), but I think it'll work well enough.
And even though it's writing-centric, I can still create a supporter-only podcast, which is fantastic because I love creating this and plan to still do so.
What I'll Offer Here
If you're a current patron who enjoys my bonus show, The WRLD at Home, you'll be happy to know it'll continue here in Substack. Episodes have been sporadic the past few months, as so much work stuff this fall has snowballed into an avalanche, but now that I've unburied myself a bit, I see more regular monthly episodes on the horizon.
Other plans, in addition to WRLD:
Longer-form essays about work, writing, vocation, faith, and other things on my mind — thoughts I won't share anywhere else.

Monthly "What I Read" updates, starting in January 2020 (these currently live on AoS, but won't after this year).

Regular curated Spotify playlists, one of my favorite gifts to create for people.

Bonus video/audio chats with friends about topics you're interested in.

Weekly Q&A threads, where you can AMA and chat with each other.
Honest to goodness, I think this space is going to work beautifully for us. I'm excited!
What To Do Now, If You're Currently a Patron
You'll be happy to know that I can't make you sign up over here, nor can I force you to quit supporting me on Patreon. But you can make the choice yourself!
First, become a supporter here:
Then, go ahead and stop your support over at Patreon.
You're done! That's all you need to do.
If you'd rather keep your monthly support at Patreon, that's fine. But please know moving forward, any supporter-only extras, such as WRLD episodes, will live here.
What To Do Now, If You're Not a Patron
It's the same as the above, except you don't have to stop your support over at Patreon. Obviously. Sign up to become a supporter here:
And done! Way to go, and thanks so much.
You can, of course, sign up for free updates instead. I'll make occasional stuff free to anyone, and you'll be able to enjoy that. But if you've benefitted from any of the already free-to-the-public work I do and would like to help keep the lights on ….well, I'd be honored. Thanks.
Coming soon: I've got a LOT of major changes coming to my work on the horizon, and I'll share the details first here, to supporters. Be looking for it!
Grateful for you,
Tsh